What is e-Account Statement ?
With e-Account Statement, your bank account information is sent to SAP by enabling a service setup between the bank and the SAP system, and reading the information directly via https connection.
Why should you switch to e-Account Statement ?
e-Account Statement allows the smooth execution of numerous transactions including acquiring bank account movements instantly into the SAP system and accounting them manually or automatically, keeping the data in the bank and the data on SAP system up-to-date, performing banking transactions from a single source. By using e-Account Statement, you can operate your bank account without an interim account.
Explore the benefits of e-Account Statement.
It provides 24/7 access to bank accounts.
It records all bank account transactions with either manual or automatic accounting options.
It allows you to automatically find out customer-seller accounts using Taxpayer Identification Number, Turkish Republic Identification Number, and IBAN information.
It automatically optimizes financial processes using cash status/cash flow reports.
It creates transaction-specific registration rules using keywords or words from the details of the transaction.
It is compatible with SAP solutions.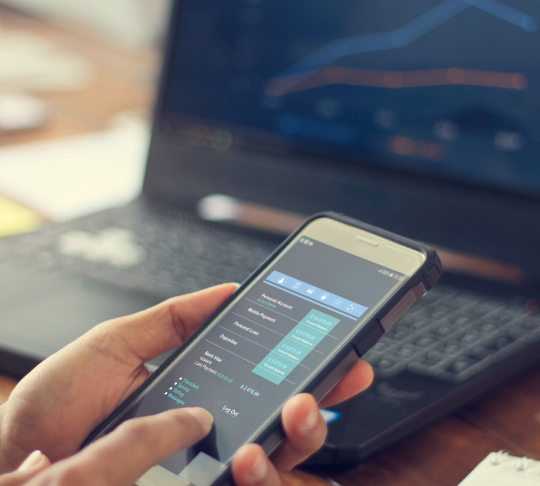 Implement e-Account Statement under the
consultancy of Felece.
We enable you to instantly access and easily perform your bank account transactions from a single source via our SAP-integrate system. We create an end-to-end process integrated with other SAP-based solutions and help you complete all your banking transactions easily.