Felece Smart Fashion
While customers in the textile industry demand more products than ever before, supply chain processes become increasingly more challenging for companies operating in the industry, and margins are getting lower. Providing real-time visibility and coordination in all systems seems to be the only way to facilitate production and retail operations. Felece Smart Fashion (FSF) is an SAP-Qualified Partner-Packaged Solution, specifically developed by Felece for the textile industry and enables the market players to stay ahead of the competition in every sub-sector of the textile industry such as yarn, weaving and knitting, dyeing and printing, ready-made garments, and apparel.
---
Manage all your business processes end-to-end with Felece Smart Fashion
Powered by SAP S/4HANA and SAP Fiori, FSF offers a comprehensive intelligent ERP solution designed for companies in the textile industry to meet the demands of the digital economy. FSF allows you to achieve a better architecture, better business processes and technologies at minimum cost and risk level within a very short time. Powered by SAP systems and Felece's experience in the textile industry, FSF is an SAP qualified partner-packed solution that covers the entire ecosystem of the industry and enables end-to-end management for companies operating in the industry for all processes from production to logistics operations with the best practices in numerous sub-sectors including yarn, fiber, weaving, knitting, dyeing, printing, ready-made garments and apparel.
Yarn and Fiber

Purchasing processes
Fiber warehouse tracking
Ring, bobbin planning, occupancy analysis
Integration with packaging machines
Barcoded yarn, husk and fiber tracking in warehouse; barcoded shipment transactions
Fiber and yarn quality control monitoring
Blend recipe creation and blend monitoring
Delivery note, invoicing transactions and cost analyses
Weighing integration in logistics processes
Capability to manage different needs across processes such as roving, yarn, twisted yarn, etc.

Knitting and Weaving

Purchasing processes
Device-supported weaving production tracking (integration with software such as Loom data, CATS, etc.)
Monitoring outsourced manufacturing in weaving, yarn, dyeing, twisting, sizing, and warping
Easy tracking through order in integration with dyeing plant
Warehouse tracking for yarn and tracking of the contract manufacturer's yarn stocks
Automated tracking of yarn consumption and lot-based textile waste
Warping and sizing tracking; warping inventory tracking
Quality control transactions
Report, pattern design, and variant monitoring
Operational recipe (sizing recipe, warping recipe, etc.) processes
Delivery note, invoice and cost calculation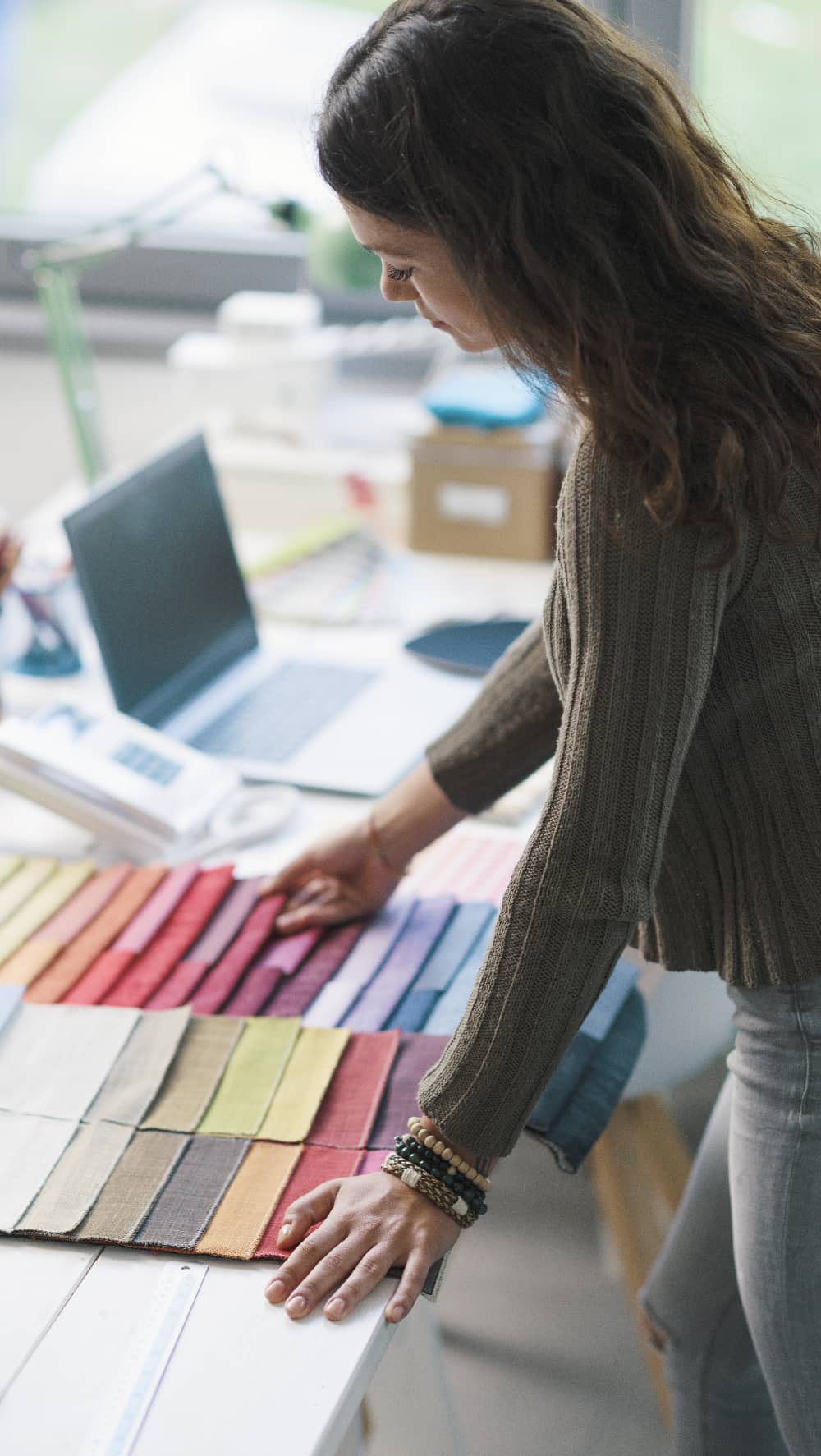 Dyeing and Printing

All approved and unapproved purchasing processes
Purchasing analysis and supplier assessment
Laboratory and color works
Color recipe processes
Recipe archiving and costs
Integration with dosing systems (Eliar, Sedo, Orgatex, etc.)
Dye-Chemicals stock tracking
Weighing integration
Lot and expiry date tracking
Pattern and Print module
Variant, template, and recipe tracking
Use of variant configuration
Accompaniment card
Operation on-off tracking
Raw control, surface control operations
Quality control processes over 4-point and 10-point scales
Quality control bench integrations
Error maps and error reporting
Barcoded tracking system
Follow-up of second-quality, repair and scrap processes
Dyeing plant occupancy and inventory analyses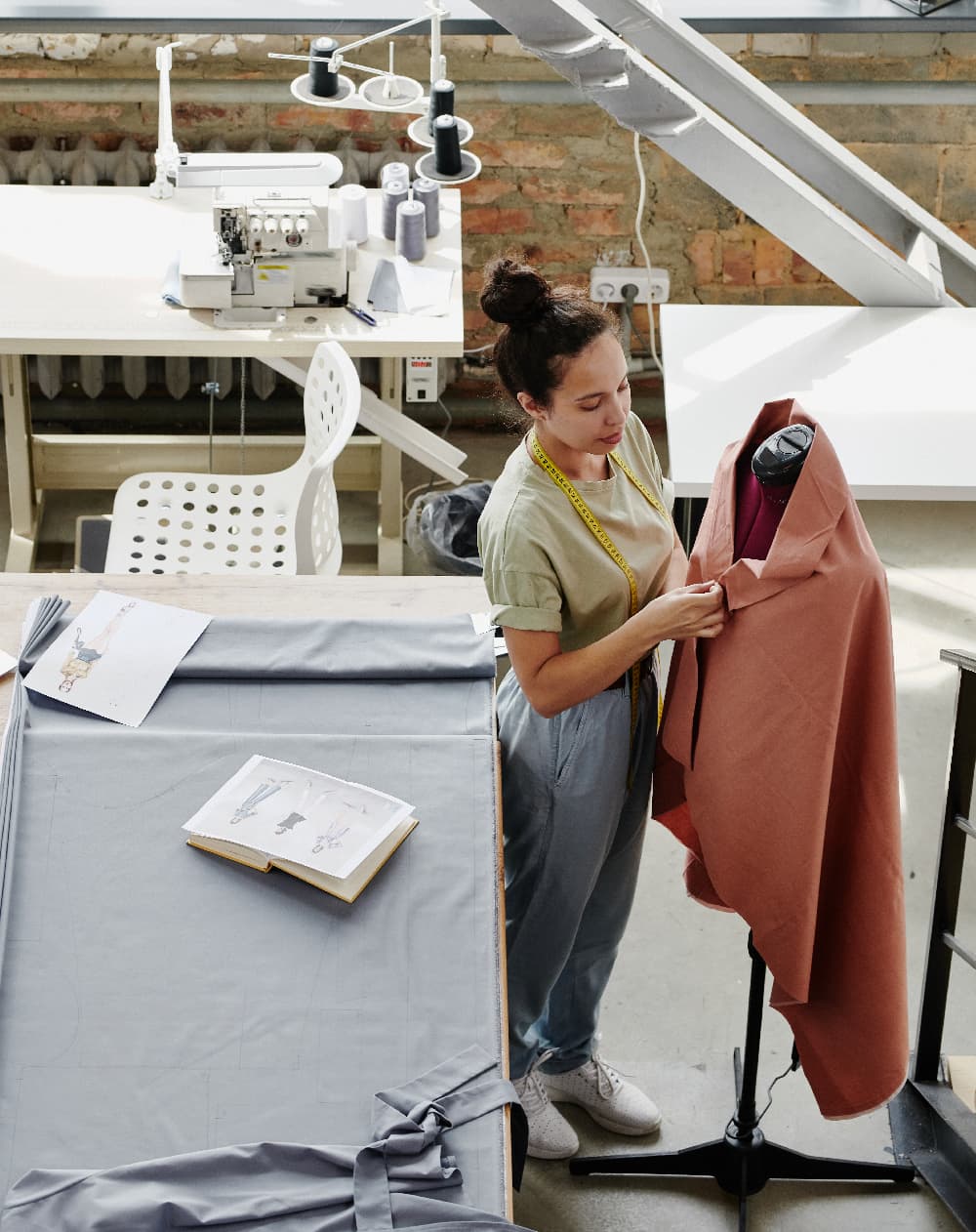 Ready-Made Garments and Apparel

Pre-order processes (follow-up of processes prior to mass production such as sampling, pre-production, etc.)
Inspection of accessories and packaging materials
Planning and deadline setting
Routing operations
Production pattern preparation and pattern master data tracking
Outsourcing and in-house manufacturing
Cutting, meto labelling, sorting, printing/sewing operations
Quality control and post-production operations
Buttonhole, ironing, packaging, and shipping operations
Customer-specific packing lists
Follow-up of packing and other value-added services
Cutting and sewing portfolios
Size table follow-up
Creating work orders for preparation, cutting, sorting, and production line
Ability to integrate with other software
Manufacturing efficiency and performance monitoring
Quality control table tracking: defect entry and separation of second-quality garments and garments to be repaired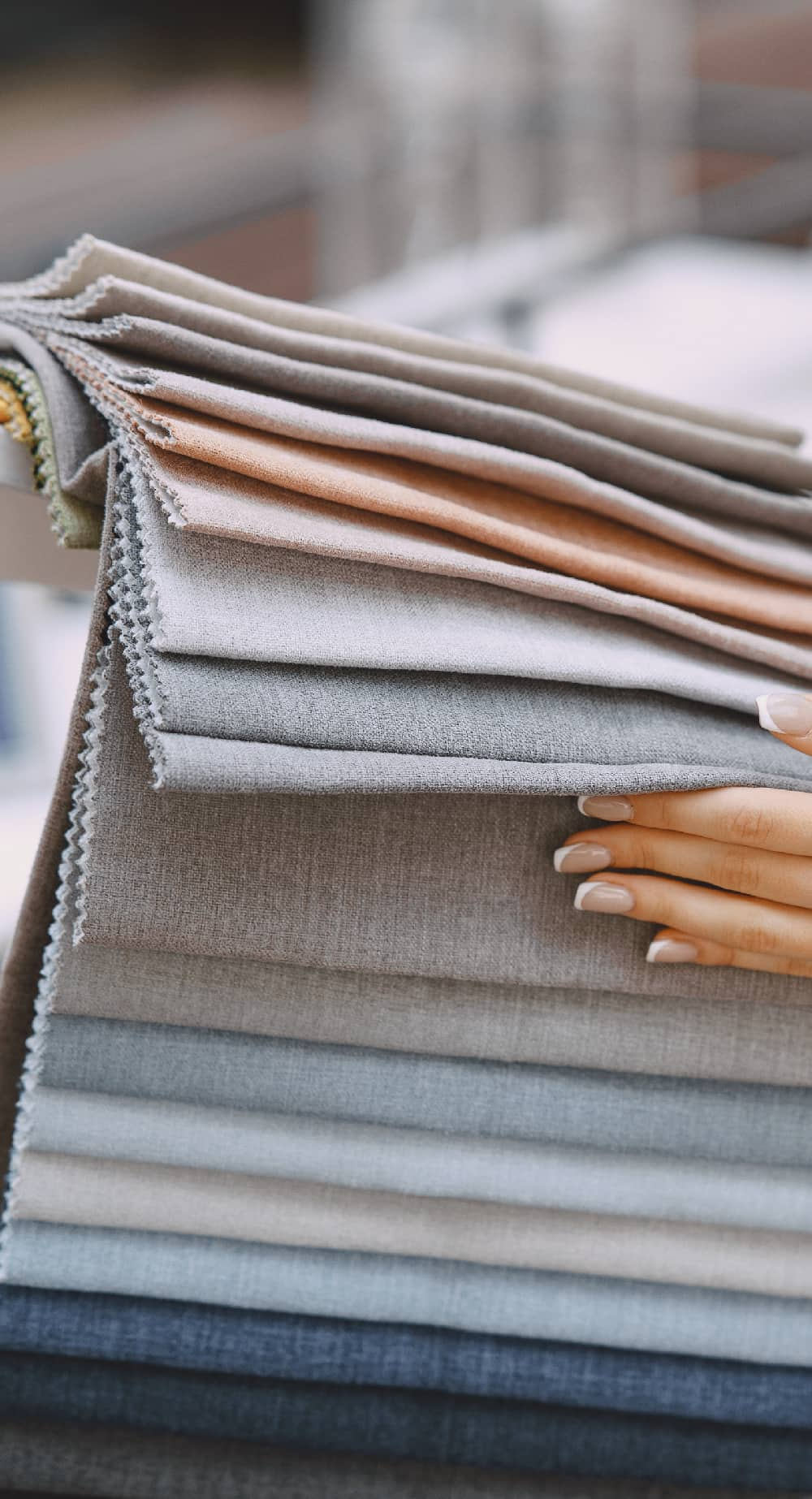 Leverage ready-made solutions specific to textile processes with Felece Smart Fashion
FSF - Felece Smart Fashion, includes a comprehensive process configuration and add-on packages developed specifically for the textile industry and enables faster achievement of goals in all business processes with real-time insights. Developed jointly by industry and SAP experts, this SAP qualified partner-packed solution helps organizations achieve operational and financial excellence. FSF - Felece Smart Fashion which can be quickly deployed, reduces the total cost of ownership (TOC) and improves return on investment (ROI).
Finance and Control

Accounting asset management
Control and profitability analysis
Pre-order and final period order cost

Sales and Distributorship

Research
Price quotation
Local and global sales
Shipment sales
Order volume
Delivery

Production

Make-to-Stock
Make-to-Order
Yarn
Weaving
Knitting
Dyeing
Manufacturing

Procurement

Purchasing
Inventory management
Subcontractor
Cylinder management
Merchandise inventory

Quality management

Quality management in procurement and production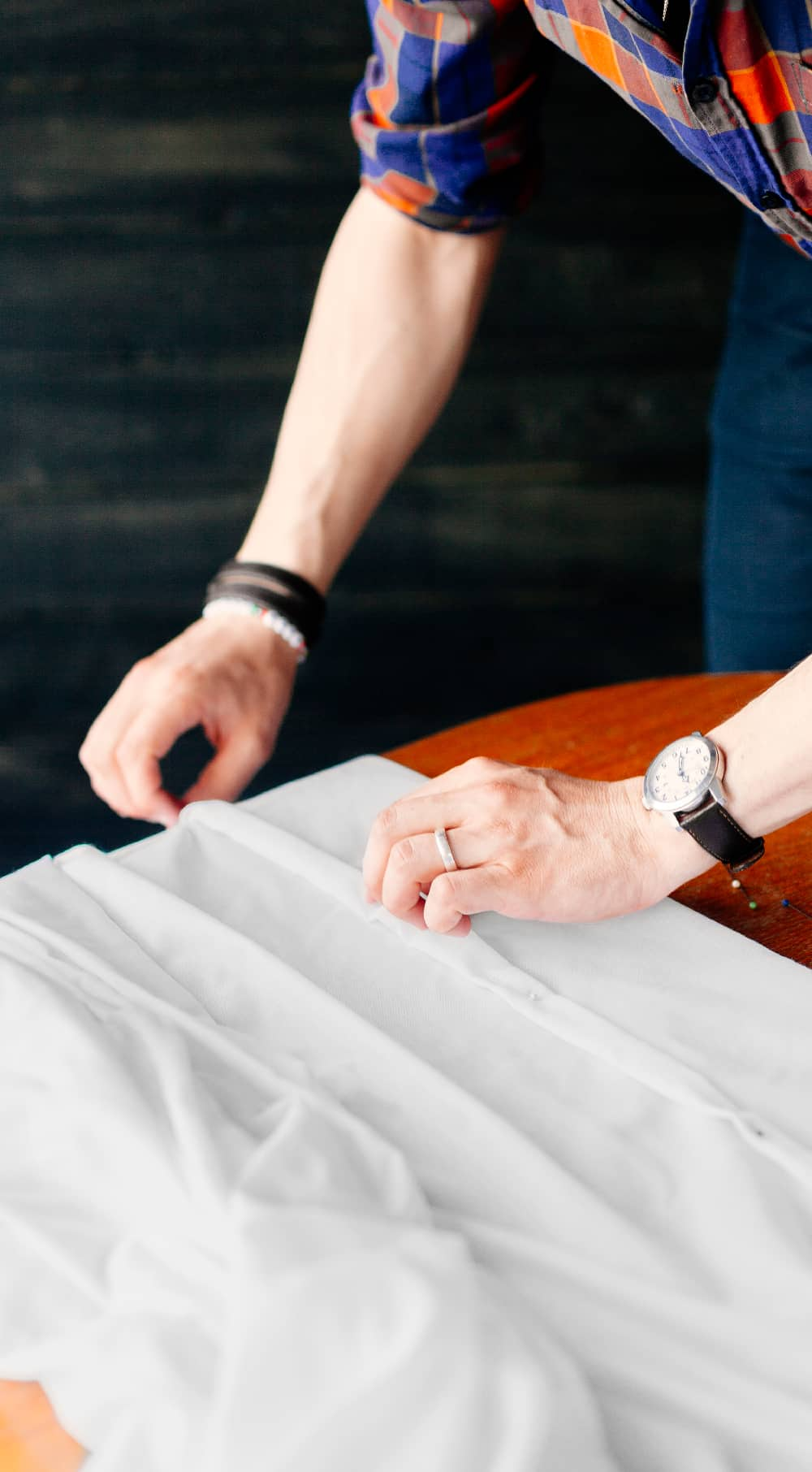 Explore the benefits of the Felece Smart Fashion solution
Reduce your project costs by 35 to 45% with the effective and accurate scope of project management implemented by FSF - Felece Smart Fashion.
Quickly implement and start leveraging the SAP qualified partner-packed solution developed specifically for your industry.
Streamline and accelerate your decision-making processes.
Get the capabilities and infrastructure to easily meet future needs and become a flexible and agile enterprise.
---
Why should you prefer the FSF Felece Smart Fashion solution?
- Manage your business processes with globally proven industry-specific best practices.
- Leverage the innovations, standard business models, and process flows in your industry.
- Minimize your development needs by leveraging standard gains.
- Get standard FSF adaptations and developments with the associated configuration.
---
Implement this intelligent solution tailored to your industry under the consultancy of Felece.
- Get solutions in every aspect of the textile business with a product powered by our 20 years of experience in textile industry.
- Achieve a quick return on your investment thanks to the functionality and fast implementation of the solution package.
- Minimize your project risks with an expertise that accurately identifies your needs.
- Rapidly implement the solutions you need. After a 15-day discovery phase instead of 65 days, enjoy a shorter project duration of 4 months instead of 12 months.
- Maximize the motivation of the project team with an accelerated project program.
- Set the bar high in conformity to standards while reducing the effort for tailor-made development by over 30%.